This is Your Missing Key.
What if your life can be filled with AMAZING?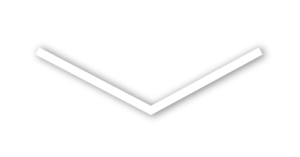 What is the single most powerful state for receiving everything you want?
(Hint: It's not love, joy or even gratitude)
Scientific studies have determined the single most powerful state of consciousness you can experience to increase your health, your longevity, your mental wellbeing and your overall success. Scientists were surprised to discover that this state of consciousness is not love, joy or even gratitude as so many "law of attraction" enthusiasts would expect - and it's not meditation. No, there's a feeling - an experience - so far beyond those states that it's not even close - and this state of consciousness is the stuff of miracles.
THIS is what you've been missing your whole life.
You can "have it all," but if you don't have this, none of it will really matter.
You can even "have it all," but if you don't have this, your life will be bland, meaningless, empty. This is why so many people who "make it" are left feeling disappointed, restless, and lost. They know something is missing from their lives but they can't figure out what it is.

They've achieved success, but still something feels off - missing.

You can search your whole life for this feeling and never find it.
You may stumble upon it but it's elusive because you can't hold on to it if you don't even know what it is.

You've tried everything. You've been chasing this feeling your whole life, but you never realized how simple it is to find it - and hold on to it - once you know what it is.

This is bigger and better than any high you can get from accomplishment, recognition, romance, sex, substances, extreme sports, partying, exotic experiences, being a high roller - even winning at everything.

Addiction is a really expensive substitute for this missing key.

Seeking satisfaction outside ourselves, we constantly seek the thing that will finally make us feel complete.

With this miraculous state of consciousness our lives change for good without even trying, because it calls forth the power of Providence.
What's Missing Here?
The famous Hierarchy of Needs developed by Dr. Abraham Maslow outlines all of the human needs in a simple pyramid. The top need was thought to be self-actualization. But what people didn't realize is that this pyramid was missing its capstone. Only in the last years of Maslow's life did he realize what was missing - the ultimate human need that belonged at the top, had remained a great secret.
He finally discovered the missing keystone.
The founding fathers knew how important this missing keystone was to their miraculous victory for democracy through the American Revolution, so in 1782 they enshrined this key into the Great Seal of the United States as the Eye of Providence - with the Latin words "Annuit cœptis" meaning "Providence favors our undertakings."
This Great Seal is depicted on the dollar bill with the glowing all seeing Eye of Providence available to those willing to find it.
The Power of the Missing Keystone
Providence means divine assistance or guidance and divine protection. The founding fathers discovered when they tapped into this hidden keystone we all have access to, they were able to work miracles and experienced being helped by invisible forces throughout the very dangerous American Revolution.
THIS is the stuff of miracles.
Scientific studies have shown this keystone state of consciousness:
Enhances creative thinking
Reduces ego
Reduces inflammation (a primary risk with Covid-19)
Abates addiction
Reduces depression
Increases feelings of intimacy and connection
Gives greater perspective
Increases discernment (the ability to sense the truth)
Facilitates scientific learning and reasoning
Buffers against negative emotion
Increases courage
Increases the availability of free time
Reduces materialism
Increases life satisfaction
Increases well-being (It actually increases mental, spiritual, emotional, and spiritual well-being.)
Improves decision-making
Enhances cooperation
Without experiencing this state of mind regularly, you are more prone to problems, conflict, sickness, depression and all cause mortality.
And again, it's not meditation.
If you are not beaming with brilliant light - if you are not experiencing heaven and miracles every day - then you are missing this...
And it's not enough to just intellectually know what this incredibly powerful mental state is - you need to actually experience it for it to work. And the more you experience it, the more miracles manifest in your life - the more your life becomes like Heaven.
This program will guide you into this exalted state of mind. It will help you stay there and return there - and from this place you will conjure the Power of Providence - the Power of Miracles - to reshape your life and bless the world with your greatness.
Imagine accessing an exalted mental state that transforms your thoughts, clarifies your thinking; and fills your life with beauty and miracles, making your life more like Heaven every day.
It's been a long journey. You've struggled to get here – but now it's time to start receiving all the miracles available to you, because you're finally about to learn how you do it.
We're coming together to completely transform society, but first you need some training on how to work miracles.
With this training:
You will become a radiant light for the world (People will ask you what you're doing to become so bright and full of light)

You will light up every room you walk into

You will be full of grace

People will want to be near you

You will be full of love and joy

You will have way more love to give

You will experience miracles

You will experience Heaven on Earth

You will finally know what you've been missing all this time - and you will never look back

You've Tried Everything Else...
Your whole life you've known something was missing. Sometimes you could ignore it. Sometimes you felt this existential angst so deeply you couldn't ignore it.
There may have even been moments you unexpectedly stumbled into this thing you've been missing and not realized what it was - all you knew was that you felt amazing and everything was working for you, until you unwittingly stumbled out of it again - and couldn't figure out what went wrong - what you're missing again.
Without this essential ingredient:
You have struggled

You have experienced depression, anxiety and despair

You have felt alone

You have felt empty

You have been "off"

You have caused unnecessary pain, suffering and drama to yourself, your loved ones and all of those you work with

You have not fully succeeded in your true purpose in life - even your success has a nagging shallowness to it, like you're missing something important

You have denied yourself and others the amazing miracles you have access to but couldn't see

The clock is ticking. The realization of your highest calling is passing you by one day at a time. When are you going to wake up to it?
"What we fear most is not suffering, loss or even death. What we fear most is that we have wasted our life. In our darkest moments we are afraid that our highest calling will go unanswered."
Garret John LoPorto
There has got to be a better way.
There is... and you've finally found it.
"Thank you Garret! I now understand and thank you for helping me save myself and my life. I have a lot of work to do and am excited about tomorrow..."
~ Trey Hale, Entrepreneur, Artist, Inventor – Austin, TX
"I just can't believe what I now have access to. I have attended so many personal development seminars over the past 15 years ... and personal coaches and nothing has been able to strike to the core like you have. I feel so alive it's unreal. Again, thank you thank you thank you."
~ Greg M, Electrician – New South Wales
You can trust this will work for you, because it's worked for me and the thousands of others I've shown this to.
As you may have experienced from my viral videos, I'm tapping into something transcendent that electrifies people, triggers catharsis and lights people up. This is why my videos go viral and why they reach tens of millions of people when they should only reach a few thousand.
This is the stuff of miracles, but just the tip of the iceberg of what you can do when you connect with this power.
The miracles that make my videos go viral come from the same place as miracles that can transform your life and heal the world. Many call this place Heaven – and this is what I've been called to connect you with.
I have already helped thousands of people do this. Now it's your turn.

"I have been doing Garret's program for 8 months now. I can't believe the changes in my life. I have become virtually unflappable. Even when big things are happening in my life (e.g.loss of work, financial worries, health concerns), I feel completely at peace. I sleep better than I ever have in my entire life and I have this internal knowing that even with all the external problems everything is going to be ok. I am so sure about this, these issues no longer even feel like worries. I can't explain it. I can feel my neurology changing, letting go of life long issues of panic and anxiety that kept me in overdrive. This may not seem like a miracle to some, but to me it is. I have tried so many other things to address this. And by simply letting myself fall into this beautiful altered state of consciousness, this issue has dissolved without my attention. It's incredible." ~ Patti Pitcher

In this program I will show you how to experience Heaven directly and help create Heaven on Earth.
This program will raise your consciousness to a higher level and make you capable of things you never thought possible.
You will experience something you probably haven't experienced much before - that pinnacle experience that changes everything. Then you will experience miracles – and you will be shown how to work these miracles in your life and the lives of others.
About me...
If you're reading this, you must be ready, because you're here now. My job is to guide miracle workers, who are ready, to make the journey through "the Great Doorway" to realize their highest calling.
If you are devoted to the highest good, I can show you how to work miracles, as I have done for many others, including two who used my teachings to become Presidents of the United States, the richest man in the world, a famous billionaire investor and philanthropist, father of socially responsible business and founder of the most famous ice cream brand, activists who helped topple governments in the Arab Spring, famous pop stars, movie stars, comedians, best-selling authors, ultra-successful entrepreneurs and captains of industry, along with thousands of other beautiful souls.
My viral videos, which reach tens of millions of people, are created using some of the same miraculous principles I am willing to share with you, if you promise to only use them for good. It's time for you to learn about the immaculate power you have deep inside to help transform the world.
I need your help - the world needs your help - to assuage all the darkness and corruption and usher in a new Golden Age full of beauty, truth and love. Learn from me so that you can transform your life, the lives of those you love, and ultimately the whole world.
"One word..... Wow!! I've never known what is right for me to do in life! a lot did come about what it is I am meant to do! I would like to meet LoPorto and thank him for opening my eyes!! I'm a new person!"

~ Thomas Lee Trinkl, Student – Flint, U.K.

"THANK YOU, THANK YOU! Garret LoPorto, you're a savior – a genius. Amazing, you showed me the BIGGER picture! Now I have to put it to work..."
~ Argyris Mountis, Real Estate investor – Philadelphia, PA

"This is the coolest thing that has ever happened to me in my whole life next to birth!" ~ Jason Smith, Finance Company Owner – Park City, Utah

"For the first time in years I'm speechless!
I can't begin to describe the total release I feel now! I came off the addictions knowing the only one worth having was [this] - what a great blessing to behold what a wonder you are Garret to remind us in a simple way and straight to the heart that we are blooming fantastic! What a great time to be alive and I don't feel guilty anymore that it's too late! More than a tonic, an elixir of life! I await my next miracle impulse! – I can say I trust myself again and life looks good!!!!!"
~ Lady Bachlee Augustus, Actress & Director, London

"After several flashes of inspiration it confirms what I always knew... and for synchronicity and coincidence it beats the pants out of the Celestine Prophecy hands down.

Buy it --- messages from the universe don't get much deeper than this. Garret LoPorto obviously knew what he was thinking when he [created] this but didn't know exactly the magnitude of this beacon of light that would bring hope to many.

If an Angel or lightworker were to walk into your life then Garret LoPorto is that being."
~ Paul Johnston
This is right for you if...
If you are called to this, then:
This is everything you've been waiting for.

This is what your soul is called to do.

This will transform every aspect of your life, bringing you greater health, wealth, love and happiness.

This is the beginning of a miraculous journey that will literally blow your mind.
I wouldn't be able to say all this if I hadn't already experienced it for myself.
100% Money-Back Satisfaction Guarantee
I understand the risk you feel when deciding to invest in a digital product. You work hard for your money and don't want to waste it on something that doesn't help.
I have tremendous faith in the process I'm about to share with you, because I use it all the time and I've seen it work miracles for thousands of others. I know anyone who implements this process will have their life transformed.
That's why I'm offering a 30-day money back guarantee. While I can't guarantee that you will do this process, I can guarantee your satisfaction with the quality of this program.
Of course, If you're not happy with it, I will refund your money within 30 days of your purchase.
Right now you can get this for our super-low experimental roll out price. We will be increasing this price momentarily.
Program Format
This is an online programs consisting of 3 hours of experiential video and instructional workshops.
What material will these sessions contain?
People's Experience With This:
"I keep coming back.
I keep coming back for lots of reasons. It is elevating and infusing positive energy that is shaking into all parts of my life." ~ Andrew
"life saving for me...
When I do this, it just takes the burdens off. I remember to hand it over. Let it go, don't hold on so tight. This is life saving for me… a huge medicine for me." ~ Jacinta
"This was exactly what I needed.
This was exactly what I needed…I feel completely recharged." ~ Michael
"I can't believe I've been missing this…
It was so deep, I'm so blessed to be a part of this. I'm reawakened, truly." ~ Lisa
"I NEED THIS. It's really, really valuable.
I find myself going to prayer a lot more. Once you get here, allow yourself to connect to the prayers, yes, this, I NEED THIS. It's really, really valuable." ~ Bionca
Breakthrough Process
This is not your ordinary program. You will experience miraculous breakthroughs when you do this process.
Chelsea
Prior to the Miracles Course, I had been asking Life to open me up to miracles. Within days the invitation came through for the Miracles Course and I knew this was meant for me.
Since joining the course, I'm experiencing such a sense of aliveness and purpose as well as an abundance of miracles.
The practices and principles involved are simple and impactful, and the power of the Miracles Course community amplifies my own, yet I feel the real juice comes from this shared understanding that we really are impacting the world simply by [working the principles of the course] and opening to not only receiving miracles, but to allowing miracles to flow through us to others.
In so many ways Garret has been leading the charge, calling light workers and miracle workers into action, that the community has come together so quickly and with such ease reaffirms that now is the time for miracles because this is what is needed to bring about healing on a global scale.
Chelsea Ieesha Watts
Mother & Filmmaker
Cori
When I made the decision to sign up for the Miracles Course, I felt giddy, anxious, wonder and excitement. I made the conscious choice to invest in myself.
l knew I would be starting a journey that would impact my life as much as I would allow it. I would be the gatekeeper to my true life force, choosing to be all in and I would not cheat myself out of this experience. I wanted more. And I knew I could do more with the skills and gifts I have been given. And I knew I needed assistance.
Within this course, I was given the tools needed to start each day on a higher level, to change the way I experienced my daily activities, and to recognize and experience miracles in my life and witness miraculous events for others.
As the weeks and live calls and members continue to grow, I am growing exponentially. I am meeting like minded people who also answered the call and who are my tribe. This is going to evolve into something collectively greater than all of us, and I am all in.

Cori E.
Product Manager
I'm super busy. What if I don't have time to do this now?
What can I expect from this program?
What is your refund policy?
Are you ready to answer your highest calling? The world needs you now.
This is what you've been waiting for.